Proudly Serving the Indianapolis Area Over 25 Years
Offering high-end craftsmanship at industry-standard pricing.
All products used have excellent, if not lifetime warranties.
ABOUT US
Proudly Serving Indianapolis For Over 25 Years
Proudly serving Indianapolis and the surrounding communities since 1990, Professional Painting provides premium products, outstanding service, and lasting value. We deliver high-end craftsmanship at industry standard pricing. We set a standard of excellence by delivering flawless painting projects that offer beauty and longevity. We stand apart from other painting companies by guaranteeing workmanship, using warrantied products. With personalized catering to clients needs, including free professional design and color consultations with an interior designer. A key differential is onsite leadership of employees by the owner of the company, personally supervising employees. Applying highest quality products using best procedures. We look forward to earning your business, and giving you and your family a first class Professional Painting experience.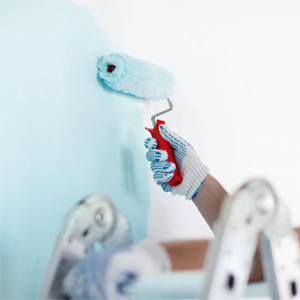 Todd Jines
Owner/Operator
Todd has been a professional painter for close to 30 years. In his downtime, he enjoys spending time with his dalmatian, Domino.
Back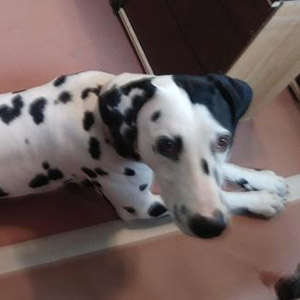 Domino
Professional Mascot
Domino the Dalmation enjoys seeing how paint can improve even the smallest of projects. Her owner is kind of fanatical about quality, so their time together is always well spent.
Back
SPECIAL ASSISTANCE
Interior Designer & Color Consultant
Please ask about a complimentary one-hour consultation with Patty Coulter, an interior designer and color consultant.
Cabinet Refinishing
Save thousands of dollars and weeks of your time by simply refinishing your kitchen cabinets instead of replacing them. Our process involves degreasing, sanding, prepping and four layers of high-quality finish for a result that looks better than new.
Interior
To change your interior design most efficiently and effectively, consider professional painting. Customized attention to tray ceilings, trim and other features can pack more punch than the most expensive piece of furniture.
Exterior
Nothing adds more curb appeal than a fresh coat of exterior paint, applied with the attention and skill that will allow your investment to withstand the Indiana elements.
Commercial
From banks to restaurants to schools, we've seen it all and are happy to work in the commercial space. Offering 24 hour scheduling that wont interfere with your company's normal business hours, and strict adherence to architectural specifications and quality application that will be noticed by your customers.
Specialty
From warrantied garage floor coatings, factory grade cabinet refinishing, warrantied deck finishes, stain repair and stain-to-paint conversions, we do it all.
Furniture
If a quality piece of furniture no longer matches your decor, let's talk about enhancing it to a more modern design.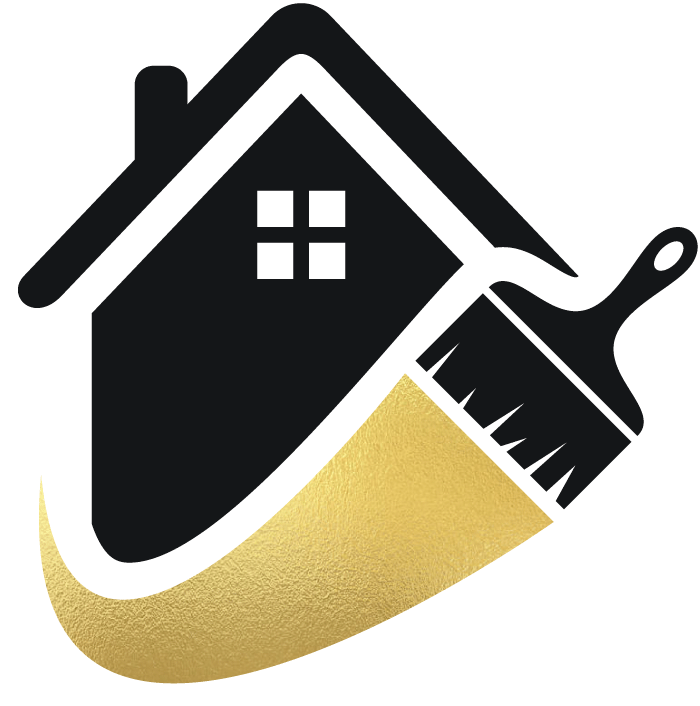 Why Choose Professional?
AIR QUALITY & ENVIRONMENT
We offer low VOC and zero VOC options to keep you and your family breathing easy in your home. VOCs are solvents that get released into the air as the paint dries.
QUALITY PRODUCTS
Product Brands Used: Benjamin Moore & Co., ICI Paints (Glidden), Pittsburgh Paints, Porter, The Sherwin-Williams Company, M. L. Campbell Cabinetry Finishing Systems
CREDENTIALS
Painting and Decorating Contractors of America (PDCA), OSHA Certification.
PORTFOLIO
Results That Speak For Themselves
With an artisan approach to even the most basic of projects, we take pride in the absolute best quality craftsmanship so that you can surround yourself in beauty and comfort in the sanctuary of your home. Our quality and attention to detail is unmatched, and the results speak for themselves.
What they say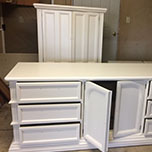 Todd responded promptly and was always on time. Did very nice work. I'm very pleased with the results.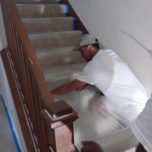 Todd is a great guy. I was a bit skeptical at first, as I am not a trusting person. This company was such a pleasure to have taking care of my painting needs. Professional Painting will get all of my paint business in the future, as well as from a few of my colleagues who are currently in the market for quality paintwork. These guys go above and beyond consistently. Great guys, great company, great experience.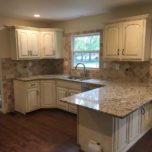 Professional Painting did an absolutely fantastic job. I utilized an online post and within 1 hour I had a phone call to set up and estimate. They quoted a great price and timeline and after receiving other quotes I asked them to do the Job. 1 week later we had the painting done and it looks great. The were a day faster than expected and best of all were polite and did a great job of cleaning up when they left. Next time I have to paint I'm using them!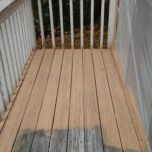 Does high end jobs and he is a perfectionist. Best in 30 years. Best professionals ever worked with.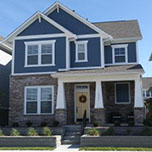 Todd has done several projects for me, and each time the quality of work and his professionalism have been excellent. The straightest paint lines I have ever seen! He always goes the extra mile, and happily repaired and repainted a wall that he had just done after our movers put a hole in it. Fantastic experience every time I work with him - highly recommend.
Get a Quote
We would love to talk with you about your project and will provide a quote quickly. Currently accepting projects in Indianapolis, Carmel, Westfield, Fishers, Noblesville, Greenwood, Zionsville, New Palestine, Greenfield, Whitestown, Avon, Cicero, Fortville, Brownsburg, and Plainfield.
OUR SKILLS
Assess the Professional Difference
Bathroom Remodeling
Cabinets & Countertops
Painting & Staining
Cabinets
Cabinets – Install
Cabinets – Reface
Cabinets – Refinish
Carpentry & Woodworking
Cabinets & Countertops
Doors
Finish Carpentry, Trim & Molding
Decks, Porches & Patios
Clean & Seal a Deck or Porch
Decorators & Designers
Designer – Kitchen
Designer – Residential (Interior Space Planner)
Interior Decorator
Foundations
Foundation or Basement – Waterproofing
Kitchen Remodeling
Cabinets & Countertops
Kitchen Remodeling & Design
Painting & Staining
Interior Painting or Staining
Paint Preparation
Painting & Staining
Power Washing
Special Finishes
Walls & Ceilings
Carpentry – Trim Work & Framing
Painting & Texturing